FREE Website Design - Essex
Wednesday, 6 December 2017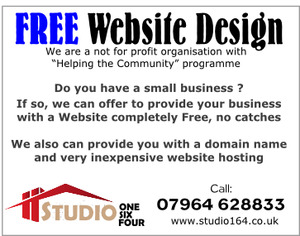 Contacts

Barrie Bowdler
Item description
This is a quieter time of year so I have more time once again to offer my FREE Website Design service as part of my "Help in the Community" project for any "work-from-home" business, small business, non profit making Club, small Charity or Trust.
If you would like a professional looking website to represent your business or service or have one which is in need of modernisation then please give me a call on 07964 628833 or see all the details at www.bowdler.org
My service is entirely Free, no catches or additional costs. All I ask when the website is completed is to ask you to make a voluntary donation to a local dog rescue and re-homing service based in Billericay, Essex, my work helps them tremendously.